What's Happening this Week?
Epiphany Episcopal Church
October 13th
8:00 am & 10:30 am Holy Eucharist & Sermon
9:30 am Choir Rehearsal
9:30 am Bible Study
Apple-Picking!
Saturday, October 19
RSVP to Carpool to local Apple Orchard
Sign up at church or rsvp online.
All ages welcome! We need 500 apples!
Mix & Press Dumplings!
Sunday, October 20
(After Church)
Help make Apple Dumpling Dough
***PLEASE BRING/DONATE PAPER GROCERY BAGS for PACKING ORDERS!
Donate Ingredients!
Still more needed: Flour, Sugar, Shortening!
Bake 500 Apple Dumplings!
Saturday, October 26
(at the Masonic Lodge Kitchen)
RSVP for time and Directions
Take Packaged Apple Dumplings home with you!
Pick Up and Enjoy!
Sunday, October 27
We deliver!
(Within 15 miles of the church)
Sunday Worship Schedule
8:00 am Holy Eucharist  & Sermon
9:30 am Bible Study
9:30 am Choir Rehearsal
10:25 am Sunday School
10:30 am Holy Eucharist & Sermon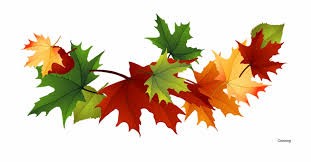 Here are some of the things planned for the Fall!
October is for Animals & Apple Dumplings!
November is for Saints & Peace & Music!
December is for Advent Wreaths & Pageant & Christmas!
The Boys & Girl's Club Reading Group begins on Tuesday, September 24
and meets every Tuesday at The Meade Village Boys & Girls Club!
October 6 – Blessing of Animals
October 27 – Halloween Party
November 3 – All Saints Flower Cross
November 10 – Armistice Day Weekend- Special Music
November 24 – Thanksgiving Sunday
December 1 – Advent Wreath-Making
December 22 – Advent 4 Christmas Pageant
(Rehearsal 12/21 – 10 am – 12 noon)
December 24 – Christmas Eve Children's Service 4 pm
Candlelight Service 7:00 Gathering & 8:00 pm Service
December 31 New Year's Eve – Early Eve Family Supper & Dance
ANNUAL EVENTS
Fall Parish Picnic – The Feast of St. Francis & The Blessing of Animals – All Saint's Sunday and the Memorial Flower Cross Armistice Day Weekend – Saturday Ol' English Tea & Sunday Guest Speaker –  Advent Wreath Making – Christmas Pageant – Feast of the Epiphany – Dr. Martin Luther King, Jr. Sunday – Ash Wednesday Services – Lenten Book Group – Holy Week Services – Pentecost Sunday – June Parish Picnic
LOCATION
1419 Odenton Road Odenton MD 21113
410-336-8383