What's Happening this Week?
Epiphany Episcopal Church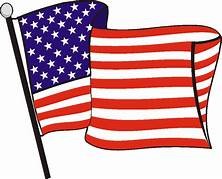 Memorial Day Weekend
Almighty God, You loved humankind into being and you bless us now with each precious moment of life.
Our hearts are grateful for your loving faithfulness.
Grateful, too, are we of the millions of loving
acts that blossom from the human hearts around us every day.
On this Memorial Weekend help us to remember, with deepest gratitude and awe,
the extraordinary men and women who, out of love,
gave their lives to protect our country and preserve our liberty.
Keep these heroes in your loving care.
Help us to be ever mindful also of the wounded heroes
in our midst who, with valorous hearts, risked their lives
that we might prosper and that our children's futures be secured.
Amen.
THIS IS IT!
The once-in-a-hundred years celebration at Epiphany Chapel & Church House!
Diane Rehm, Keynote Speaker
Invite your friends and neighbors!
All ages welcome.
Centennial Outdoor Concert & Dedication of the Centennial Gardens
Sunday Services at 8:00 am & 10:00 am
Concert 1:00 – 3:00 pm
FAMILY NOTES: Come early to help with the last minutes set-up.
Please park at the Marc Train parking lot if you can.
The area is tented and 100 chairs are under the tent.
BYO chair/umbrellas/blankets.
The area is being sprayed today for insects/ticks/mosquitos.
Count-down to Celebrate!
HISTORY IS PERSONAL!
History is always personal. In preparation for the centennial commemoration of this chapel, let's remember to make it personal. The United States entered WWI on April 6, 1917. The armistice was declared on November 11, 1918. During the war the U.S. mobilized over 4 million military personnel and suffered 110,000 deaths, including about 45,000 who died from Influenza. Each person had a story. Each person had a family back home. Every story, for every family, is personal. Keeping the faith now, means taking the time to get personal. To touch and to be touched. To remember and to experience.
In the pews are cards and pens or send us a note online. You are invited to share the names of family members who lived during WWI. Those who were deployed. Those who were are home. Keeping the faith means doing the remembering—remembering those who fought and those who supported them.
On June 3 we will share these stories, through records and pictures many of which are available through online research. Just give us there names, their birth date, any information you have.
We are their families. These stories belong to us.
Touch them. They are real.
Life and faith is always personal.
NEWS RELEASE!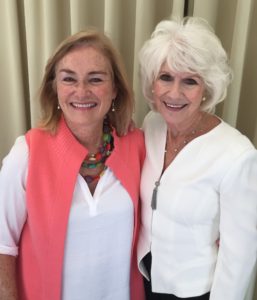 Rae Evans & Diane Rehm
Getting ready for June 3!
A Unique Voice — Keeping Faith in Troubled Times
On June 3, 2018 the public is invited to an outdoor concert and dedication of a WWI Centennial Monument with keynote speaker, Diane Rehm. The event includes WWI music by The Maryland Military Band and an opportunity to discover online information about family members who served in WWI. Diane Rehm, whose own father was deployed through Camp Meade to the trenches of WWI, will address the crowd—"Keeping Faith in Troubled Times." The Diane Rehm Show was distributed nationally and internationally by National Public Radio until her retirement in December, 2016. She now hosts a weekly podcast, On My Mind (NPR). Rehm has been the recipient of the Peabody Award, the National Humanities Medal, and the Walter Cronkite Faith and Freedom Award. Her father, Wadie S. Aed, a naturalized U.S. citizen born in Mersin, Turkey, enlisted and served in France with the United States Army, Camp Meade Detachment 147th Infantry 37th Division at the age of twenty-two.
In 1918 the Chapel was a home-away-from-home for soldiers and included "reinforcements to the Chaplains of the colored regiments." Second-floor rooms provided overnight accommodations. The Chapel is a National Register Historic Site featuring a Chaplains' Peace Garden with bronze plaques naming 2,929 WWI chaplains among them 24 rabbis and 108 African Americans. The museum is staged as in 1918 with bunk beds, original posters, victrola, trench art, uniforms, and items of everyday life and culture during WWI.
The Centennial Memorial Gardens is a half-acre open-space chapel created with granite boulders from a Maryland quarry and featuring dozens of iron poppies forged by blacksmiths from Belgium. Epiphany Chapel & Church House, this 100-year old relic, remains a unique voice in troubled times.
PILGRIMAGE TO THE CHURCH OF THE EPIPHANY
A NOTE FROM THE CENTENNIAL STEERING CO-CHAIRS
Pilgrimage to Church of the Epiphany, DC – Sunday, May 6th, 9:15am
As we prepare for the Centennial Celebration, let's take a trip down memory lane and go to Epiphany Chapel & Church House's mother church "Church of the Epiphany!"
The two sisters who donated the funds for the building and furniture for Epiphany, Mrs. Margaret Buckingham and Miss Isabel Freeman, were members of The Church of the Epiphany in downtown Washington, DC. Their only stipulation for Epiphany Chapel and Church House was that it share the name of their beloved church – Epiphany.
Pictures: Church of the Epiphany, and sisters –Mrs. Buckingham and Miss Freeman.
Those interested in going should meet in the parking lot at 9:15am. We will leave via carpool at 9:30 am. The Church of the Epiphany is expecting us at 10:30 am, and planning to greet us with some "special guests." Regular 10:30 am service will still be held at Epiphany in Odenton for those "keeping the home fires burning." The Rev. W. Bruce McPherson will officiate.
Parking across the street to The Church of the Epiphany is free.
**Fun facts from Warren Leister, Church of the Epiphany served as Washington's Episcopal cathedral and Diocese of Washington meeting place before the Washington National Cathedral, which the sisters helped build, and for many years was the second largest Episcopal Church in the U.S., second only to Trinity Church Wall Street in Manhattan, where also Rev. McKim a Baltimore native, served before he went on to Church of the Epiphany.
If you're interested in joining the pilgrimage, please reply to this email or send a note to Shawn Milleville scmilleville@gmail.com. We need to have a rough count for our hosts.
Summer Sunday Worship Schedule
8:00 am Holy Eucharist  & Sermon
9:30 am Bible Study
9:30 am Choir Rehearsal
9:55 am Sunday School
10:00 am Holy Eucharist & Sermon
A NOTE FROM THE CENTENNIAL STEERING CO-CHAIRS
Want to help on Sunday, June 3 ? All hands on deck!
Warren Leister & Shawn Milleville – Centennial Steering Co-Chairs
Committees
(Contact these members of the Vestry or sign up on Sundays)
Centennial Advertising Committee
Identifying groups and locations to notify an place posters and other designated advertising to spread word about the vent. Assist in stuffing envelopes for mailing invitations. Assist in identifying potential sponsors and honored guests. Identify additional donors for the Iron Poppies.
Jackie Savage jackie.savage@gmail.com
WWI Service Relatives Committee
Names and information are being collected for parishioners who have ancestors that served during WWI.
A display to commemorate and remember these people to be created for display during the event.
Maryellen Polvino-Bodnar maryellenbodnar@hotmail.com
Erin Wolfe erin.eula.wolfe@gmail.com
Concert Support Committee
Assist in the setup and clean up of stage, chairs, tables, and the necessary items for the Centennial Event and Reception.
Fred Piluden FPiluden@HTML.com
Shane Wolfe erin.eula.wolfe@gmail.com
Frame & Rockscape Committee
Help create permanent commemorative framed remembrance of Centennial Celebration for Museum.
Assist with the Memorial Garden monument/rockscape completion as needed.
Maryellen Polvino-Bodnar maryellenbodnar@hotmail.com
Erin Wolfe erin.eula.wolfe@gmail.com
Centennial Program & Gifts Committee
Create, organize, and distribute gifts for members and guests at the June 3 event. Learn to crochet a yarn poppy!
Phebe McPherson phebemcpherson@gmail.com
Carol Henry carharhen3@gmail.com
ANNUAL EVENTS
Fall Parish Picnic – The Feast of St. Francis & The Blessing of Animals – All Saint's Sunday and the Memorial Flower Cross Armistice Day Weekend – Saturday Ol' English Tea & Sunday Guest Speaker –  Advent Wreath Making – Christmas Pageant – Feast of the Epiphany – Dr. Martin Luther King, Jr. Sunday – Ash Wednesday Services – Lenten Book Group – Holy Week Services – Pentecost Sunday – June Parish Picnic
LOCATION 1419 Odenton Road Odenton MD 21113
410-336-8383 epiphanyodenton@gmail.com