What's Happening this Week?
Epiphany Episcopal Church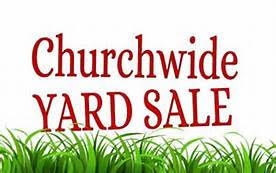 CYBER-YARDSALE!
Welcome to the 21st century! 
Saturday, August 19th 
THE SERVICE GUILD will host a virtual yard sale!
Take a picture on your smart phone of "treasures" you want to donate.
Come to the church from 11am – 2pm.
We'll post the pictures together on letgo.com
The church will be the common pick-up site.
Learn how to use letgo.com!
Sit back and enjoy the fellowship of friends with hot dogs, lemonade, and air-conditioning!
This event is a major annual fundraiser!
All proceeds are given to local community organizations through the Epiphany Church Service Guild.  
SUNDAY SCHOOL Welcome Back Party!
Sept. 17 – 10:30 am
ANNUAL EVENTS
Fall Parish Picnic – The Feast of St. Francis & The Blessing of Animals – All Saint's Sunday and the Memorial Flower Cross Armistice Day Weekend – Saturday Ol' English Tea & Sunday Guest Speaker –  Advent Wreath Making – Christmas Pageant – Feast of the Epiphany – Dr. Martin Luther King, Jr. Sunday – Ash Wednesday Services – Lenten Book Group – Holy Week Services – Pentecost Sunday – June Parish Picnic
LOCATION 1419 Odenton Road Odenton MD 21113
410-336-8383 epiphanyodenton@gmail.com