What's Happening this Week?
Epiphany Episcopal Church
Mark your calendar
for the big event!
A CENTENNIAL PICNIC AT EPIPHANY CHURCH!

SATURDAY, OCTOBER 21, 2017

11:00 am – 3:00 pm
As part of Ft. Meade's 100th anniversary celebration, the Community Covenant Council is sponsoring a picnic at Epiphany Church with food, fun, music and more!
"From Saddles to Cyperspace!"
Actors will entertain (Patton himself? A Hello Girl?) and the Garrison Commander will welcome and recognize those whose land became Camp Meade and tell the story of Ft. Meade's evolution to the nation's center for information, intelligence, and cyber operations.
Enjoy activities for adults and children alike – all focused on the history of WWI!
Right here at Epiphany! Be sure to come! Bring friends! Epiphany's property will be set up with tents and games and more!
This is a once-in-a-hundred-years event!
Sunday Worship Schedule
8:00 am Holy Eucharist Sermon
9:30 am Bible Study
9:30 am Choir Rehearsal
10:25 am Sunday School
10:30 am Holy Eucharist & Sermon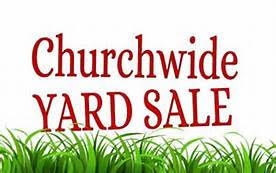 CYBER-YARDSALE!
Welcome to the 21st century! 
UPDATE
THE SERVICE GUILD CYBER-YARD SALE
Items continue to sell on LETGO.COM
It's not too late to donate an item by taking a smartphone picture…
we'll post it and sell it. When it sells, you can bring it to the church.
Most pick-ups will be on Sundays from 9 am – 12 noon.
This could be an on-going way to donate
to the Epiphany Church Service Guild!
All proceeds are given to local community organizations.
This event is a major annual fundraiser!
All proceeds are given to local community organizations through the Epiphany Church Service Guild.  
ANNUAL EVENTS
Fall Parish Picnic – The Feast of St. Francis & The Blessing of Animals – All Saint's Sunday and the Memorial Flower Cross Armistice Day Weekend – Saturday Ol' English Tea & Sunday Guest Speaker –  Advent Wreath Making – Christmas Pageant – Feast of the Epiphany – Dr. Martin Luther King, Jr. Sunday – Ash Wednesday Services – Lenten Book Group – Holy Week Services – Pentecost Sunday – June Parish Picnic
LOCATION 1419 Odenton Road Odenton MD 21113
410-336-8383 epiphanyodenton@gmail.com