What's Happening this Week?
Epiphany Episcopal Church
Celebration of Life – James Henry Conboy
With great sadness we share with you that
James Henry Conboy
died gently on June 13, 2021.
His family and priest were with him and hope we eased the passage.
To honor this wonderful father and leader of Epiphany Episcopal Church
we will celebrate his life on Sunday, June 20 in an outdoor service.
The service will take place in the Centennial Memorial Gardens.
We have rented a tent and chairs and welcome everyone to come.
Special Music begins at 10:00 am. Service begins at 10:30 am.
A Reception on the Porch follows.
The Service will be in-person only.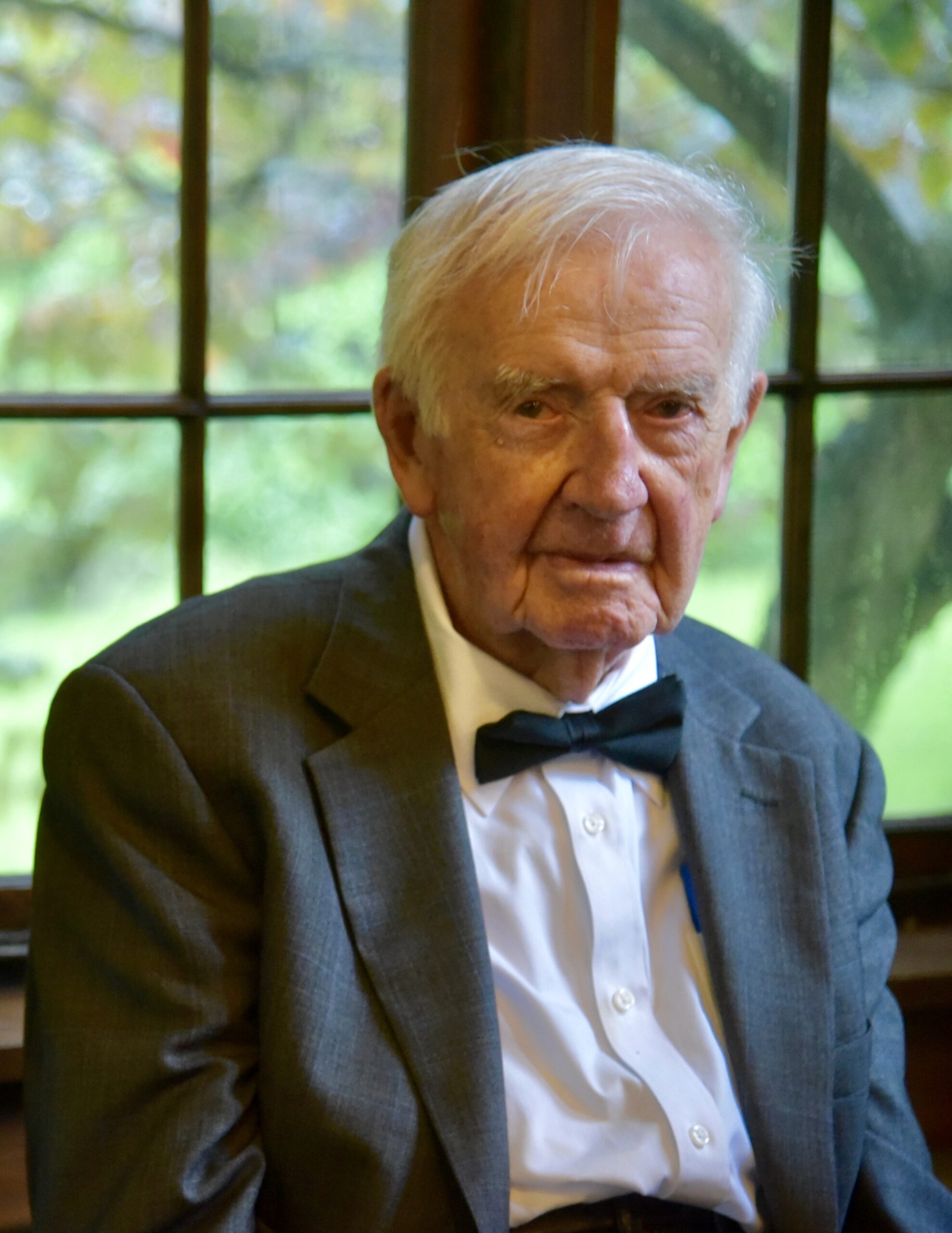 James H. Conboy passed away Sunday, June 13. He was born in 1921 in Odenton, MD. He was the son of James H. and Martha H. Conboy. He was preceded in death by his wife Eileen Clark Conboy, his partner Macie Stodghill, and his two brothers Samuel G. and David S. Conboy. He is survived by his niece, Tabitha Conboy Stanislaw, his Epiphany Church family and long-time caregiver Yollette Scott-Wilson.
In 1939, he began work at Fort George G. Meade. For almost four decades he worked in the maintenance section of the quartermaster corps retiring from the DIO Maintenance Division retiring in 1977 as its Chief. In the early 1940's Jim played right fielder on Odenton's semi-professional baseball team along with catcher Babe Phelps. He was a humble man and lived a life of loyalty and honesty. He dedicated himself to a life of service to his country, Epiphany Episcopal Church, and the Masonic Lodge Odenton #209. He attended Epiphany for 100 years serving in many leadership positions and is revered as its Senior Warden, Emeritus. The church's parish hall and education building are named in his honor. He started his brotherhood with the Masons 76 years ago and served as Worshipful Master twice, and at death was a Master Mason.
His family invites Jim's many friends to attend a Celebration of Life outdoor service on Sunday, June 20, 2021 at the Centennial Memorial Gardens, Epiphany Episcopal Church, 1419 Odenton Road, Odenton, MD starting with music at 10:00 and the service beginning at 10:30. A private burial will be held on Saturday, June 19th at the Epiphany Cemetery.
In lieu of flowers, contributions may be made to the Epiphany Episcopal Church, P.O. Box 110, Odenton MD 21113 or Hospice of the Chesapeake, 90 Ritchie Hwy., Pasadena MD 21122.
O God, whose mercies cannot be numbered:
Accept our prayers on behalf of your servant, James,
and grant him an entrance into the land of life and joy,
in the fellowship of your saints; through Jesus Christ our Lord,
who lives and reigns with you and the Holy Spirit,
one God, now and for ever. Amen.
May God bless us and keep us, now and always.
PLMcP+
ANNUAL EVENTS
Fall Parish Picnic – The Feast of St. Francis & The Blessing of Animals – All Saint's Sunday and the Memorial Flower Cross Armistice Day Weekend – Saturday Ol' English Tea & Sunday Guest Speaker –  Advent Wreath Making – Christmas Pageant – Feast of the Epiphany – Dr. Martin Luther King, Jr. Sunday – Ash Wednesday Services – Lenten Book Group – Holy Week Services – Pentecost Sunday – June Parish Picnic
LOCATION
1419 Odenton Road Odenton MD 21113
410-336-8383