What's Happening this Week?
Epiphany Episcopal Church
Sunday Worship
8:00 & 10:00 am Holy Eucharist
9:30 am Choir Rehearsal
9:55 am Sunday School
Summer Sunday Worship Schedule
8:00 am Holy Eucharist  & Sermon
9:30 am Bible Study
9:30 am Choir Rehearsal
9:55 am Sunday School
10:00 am Holy Eucharist & Sermon
"A SAFE HAVEN IN ODENTON" 
Just a month ago, Wendi Winters wrote a sensitive and wonderful testament to the importance of Epiphany Chapel & Church House as a "safe haven." Having Epiphany as the "Home of the Week" was Wendi's idea and was a brilliant and generous tribute to our history and continuing presence and witness as a safe haven for all people in the Anne Arundel County, the state and the country. 
Thank you, Wendi. 
May God continue to bless Wendi and her children, her work, and her many legacies.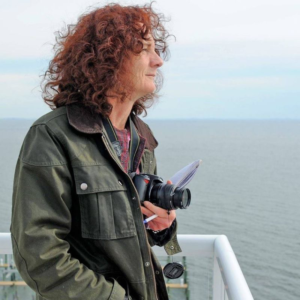 Wendi Winters, 65, of Edgewater, Maryland, was in the Capital Gazette newsroom on Thursday because she had spent a dozen years working diligently as a freelancer to win a staff position, The Baltimore Sun said. Williams, a mother of four, became a full-time writer at the newspaper in 2013 and an editor of special publications in 2016. She covered community news on local youth in her "Teen of the Week" column, little-known but charming attractions and the arts scene.
"Winters made the mundane marvelous," The Washington Post declared.
She wrote three weekly columns and other articles. "I write 275 to 350 feature articles annually ― crazy, I know," she quipped on her LinkedIn profile.
"My mother was a wonderful woman and a fantastic reporter," her daughter Winters Geimer told The Sun. "Her life was a gift to everyone who knew her, and the world will not be the same without her. We are grieving and trying to make sure all of us can be together to celebrate the life of our mother."
Before moving to Maryland, Winters worked in public relations in New York City, specializing in fashion, according to her LinkedIn profile.
ANNUAL EVENTS
Fall Parish Picnic – The Feast of St. Francis & The Blessing of Animals – All Saint's Sunday and the Memorial Flower Cross Armistice Day Weekend – Saturday Ol' English Tea & Sunday Guest Speaker –  Advent Wreath Making – Christmas Pageant – Feast of the Epiphany – Dr. Martin Luther King, Jr. Sunday – Ash Wednesday Services – Lenten Book Group – Holy Week Services – Pentecost Sunday – June Parish Picnic
LOCATION 1419 Odenton Road Odenton MD 21113
410-336-8383 epiphanyodenton@gmail.com