What's Happening this Week?
Epiphany Episcopal Church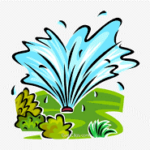 AUGUST 1, 2021
The Tenth Sunday After Pentecost
SUMMER WORSHIP
Sunday at 10:00 – 10:30 am in the Centennial Memorial Gardens Outdoor Chapel
Acclamation
Celebrant: Blessed be God: Father, Son, and Holy Spirit.
People: And blessed be God's kingdom, now and forever. Amen.   
Opening Hymn      Summertime  (Music/Lyrics: Ira & George Gershwin)
Summertime and the livin' is easy + Fish are jumpin' and the cotton is high + Your daddy's rich and your ma is good lookin' + So hush, little baby, don't you cry + One of these mornin's, you're gonna rise up singin'  + You're gonna spread your wings and you'll take to the sky +  But 'til that mornin', there is nothin' can harm you. + With Daddy and Mummy, standing by + Don't you, don't you cry.
The Collect   Let your continual mercy, O Lord, cleanse and defend your Church; and, because it cannot continue in safety without your help, protect and govern it always by your goodness; through Jesus Christ our Lord, who lives and reigns with you and the Holy Spirit, one God, for ever and ever. Amen.
The Gospel & Reflection      John 6:24-35
The next day, when the people who remained after the feeding of the five thousand saw that neither Jesus nor his disciples were there, they themselves got into the boats and went to Capernaum looking for Jesus. When they found him on the other side of the sea, they said to him, "Rabbi, when did you come here?" Jesus answered them, "Very truly, I tell you, you are looking for me, not because you saw signs, but because you ate your fill of the loaves. Do not work for the food that perishes, but for the food that endures for eternal life, which the Son of Man will give you. For it is on him that God the Father has set his seal." Then they said to him, "What must we do to perform the works of God?" Jesus answered them, "This is the work of God, that you believe in him whom he has sent." So they said to him, "What sign are you going to give us then, so that we may see it and believe you? What work are you performing? Our ancestors ate the manna in the wilderness; as it is written, 'He gave them bread from heaven to eat.'" Then Jesus said to them, "Very truly, I tell you, it was not Moses who gave you the bread from heaven, but it is my Father who gives you the true bread from heaven. For the bread of God is that which comes down from heaven and gives life to the world." They said to him, "Sir, give us this bread always." Jesus said to them, "I am the bread of life. Whoever comes to me will never be hungry, and whoever believes in me will never be thirsty."
Prayers of the People
Leader:  In peace, we pray to you, Lord God. For all people in their daily life and work;
                People: For our families, friends, and neighbors, and for those who are alone.
Leader: For this community, the nation, and the world;
                People: For all who work for justice, freedom, and peace.
Leader: For the just and proper use of your creation;
People: For victims of hunger, fear, injustice, and oppression.
Leader: For the peace and unity of the Church of God;
People: For all who proclaim the Gospel, and all who seek the Truth.
Leader: For Michael, our Presiding Bishop, for Eugene and Robert, our bishops; for all clergy and laity;
People: For all who serve God in his Church.
Leader: For the special needs and concerns of this congregation, especially for all those
effected by the Coronavirus and for those working for racial justice.  (Silence)
Hear us, Lord;
People: For your mercy is great.
Leader: We thank you, Lord, for all the blessings of this life. (Silence)
We will exalt you, O God our King;
People: And praise your Name for ever and ever.
Leader: We pray for all who have died, that they may have a place in your eternal kingdom. (Silence)
Lord, let your loving-kindness be upon them;
People: Who put their trust in you.
Celebrant:                 O Lord our God, accept the fervent prayers of your people; in the multitude of your mercies, look with compassion upon us and all who turn to you for help; for you are gracious, O lover of souls, and to you we give glory, Father, Son, and Holy Spirit, now and for ever.  Amen.
The Great Thanksgiving   
Eucharistic Prayer A    Book of Common Prayer – 361
For those in-person: Bread/wafers will be consecrated and distributed.
For those on ZOOM: Please provide bread for yourself/family to be consecrated during the Eucharistic Prayer.
Communion Hymn     It is well with my soul     LEVAS Hymnal – 188               
Communion Prayer
Eternal God, heavenly Father, you have graciously accepted us as living members of your Son our Savior Jesus Christ, and you have fed us with spiritual food in the Sacrament of his Body and Blood. Send us now into the world in peace, and grant us strength and courage to love and serve you with gladness and singleness of heart; through Christ our Lord.  Amen.
Prayer for Peace
O God, the Father of all, guide us into the ways of peace. Lead us from prejudice to truth; deliver us from hatred, cruelty, violence, and mean spiritedness; fill us with generosity, hospitality and love, and in your good time enable us all to stand reconciled before you, through Jesus Christ our Lord. Amen.
Birthday and Anniversary Blessings
Announcements
Closing Hymn     Lead me, Guide me    LEVAS Hymnal – 194
Final Blessing
All:    Go forth into the world in peace; be of good courage; hold fast to that which is good; render to no one, evil for evil; strengthen the fainthearted; support the weak; help the afflicted; honor all; love and serve the Lord, rejoicing in the power of the Holy Spirit.
Celebrant: And the blessing of God Almighty, the Father, the Son, and the Holy Spirit be upon you, and remain with you, now and forever. Amen.
Celebration of Life – James Henry Conboy
With great sadness we share with you that
James Henry Conboy
died gently on June 13, 2021.
His family and priest were with him and hope we eased the passage.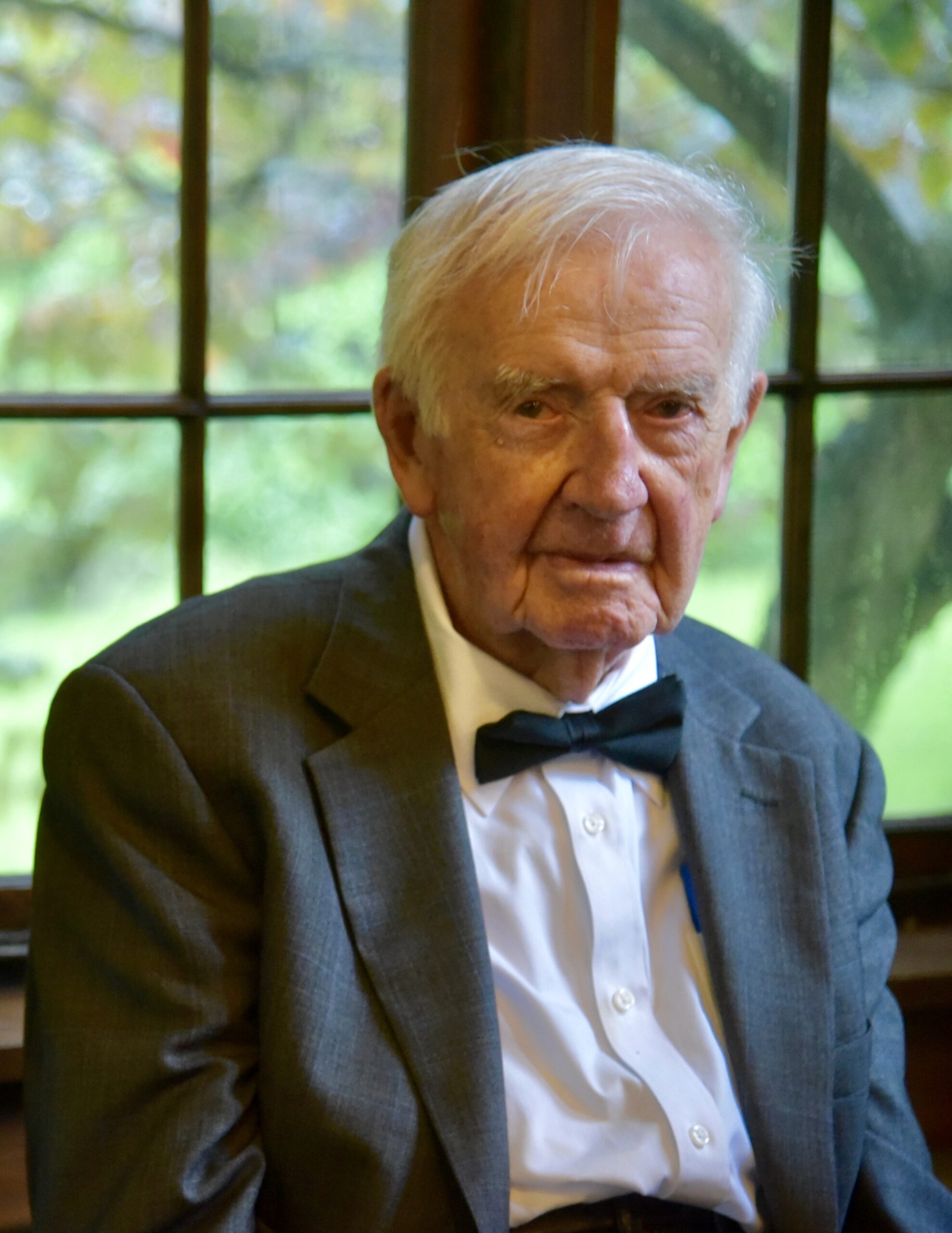 James H. Conboy passed away Sunday, June 13. He was born in 1921 in Odenton, MD. He was the son of James H. and Martha H. Conboy. He was preceded in death by his wife Eileen Clark Conboy, his partner Macie Stodghill, and his two brothers Samuel G. and David S. Conboy. He is survived by his niece, Tabitha Conboy Stanislaw, his Epiphany Church family and long-time caregiver Yollette Scott-Wilson.
In 1939, he began work at Fort George G. Meade. For almost four decades he worked in the maintenance section of the quartermaster corps retiring from the DIO Maintenance Division retiring in 1977 as its Chief. In the early 1940's Jim played right fielder on Odenton's semi-professional baseball team along with catcher Babe Phelps. He was a humble man and lived a life of loyalty and honesty. He dedicated himself to a life of service to his country, Epiphany Episcopal Church, and the Masonic Lodge Odenton #209. He attended Epiphany for 100 years serving in many leadership positions and is revered as its Senior Warden, Emeritus. The church's parish hall and education building are named in his honor. He started his brotherhood with the Masons 76 years ago and served as Worshipful Master twice, and at death was a Master Mason.
His family invites Jim's many friends to attend a Celebration of Life outdoor service on Sunday, June 20, 2021 at the Centennial Memorial Gardens, Epiphany Episcopal Church, 1419 Odenton Road, Odenton, MD starting with music at 10:00 and the service beginning at 10:30. A private burial will be held on Saturday, June 19th at the Epiphany Cemetery.
In lieu of flowers, contributions may be made to the Epiphany Episcopal Church, P.O. Box 110, Odenton MD 21113 or Hospice of the Chesapeake, 90 Ritchie Hwy., Pasadena MD 21122.
O God, whose mercies cannot be numbered:
Accept our prayers on behalf of your servant, James,
and grant him an entrance into the land of life and joy,
in the fellowship of your saints; through Jesus Christ our Lord,
who lives and reigns with you and the Holy Spirit,
one God, now and for ever. Amen.
May God bless us and keep us, now and always.
PLMcP+
ANNUAL EVENTS
Fall Parish Picnic – The Feast of St. Francis & The Blessing of Animals – All Saint's Sunday and the Memorial Flower Cross Armistice Day Weekend – Saturday Ol' English Tea & Sunday Guest Speaker –  Advent Wreath Making – Christmas Pageant – Feast of the Epiphany – Dr. Martin Luther King, Jr. Sunday – Ash Wednesday Services – Lenten Book Group – Holy Week Services – Pentecost Sunday – June Parish Picnic
LOCATION
1419 Odenton Road Odenton MD 21113
410-336-8383