Refugee Ministry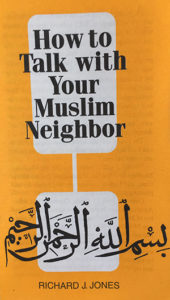 To "Welcome the Stranger", in 2016, Epiphany volunteers tutored English with refugees in their homes and donated "welcome kits" to assist newly-arrived refugees to set-up homes in coordination with World Relief – Anne Arundel.
In 2017, World Relief – Anne Arundel was closed as a direct result of the new Administration's suspension of the U.S. Refugee Program. Because people who profess the Islamic faith may feel unwelcome at this time in the U.S., we are now seeking ways to connect with Muslim refugees and friends.
The congregation again contributed generously to the Baltimore International Rescue Committee's (IRC) Winter Clothing drive in November 2017. We continue to explore ways of connecting with Muslim immigrants and refugees.
Betty Symington, Director of the Baltimore Cathedral of the Incarnation's Episcopal Refugee and Immigrant Center Alliance (ERICA) office, plans a visit to Epiphany early in the new year.
Service Guild
For over 75 years the Service Guild has raised funds to give away. In addition, the Guild gives funds to support important church projects, the Christian Assistance Program which provides food for the local community, the Odenton Volunteer Fire Company, Meals on Wheels, Habitat for Humanity, Hospice of the Chesapeake, Operation Paperback, & Operation Welcome Home Maryland. Thanksgiving and Christmas donations of food and gifts are given for local families each year. Guild membership is open to all members of the congregation.
Boys & Girls Club, Meade Village
Boys & Girls Clubs are a safe place to learn and grow – all while having fun. It is the place where great futures are started each and every day.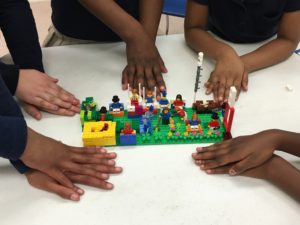 As an outgrowth of a relationship with Van Bokkelen Elementary School, the congregation is in the process of establishing strong ties with the Boys & Girls Club at Meade Village. The Club promotes the development of competence, belonging and leadership for about 50 boys and girls from ages 6 to 18. We support with material assistance and personal contributions such as tutoring, mentoring, expertise and friendship. This year's Christmas Outreach project is to fulfill their wishlist of furniture, computers, games, & other equipment. Four volunteer mentors are guiding 25 children in a STEM program on Thursdays.
The congregation just contributed many World Relief Welcome kits for families: including kitchens, child and baby supplies, household, cleaning and bathrooms.
School Supply List for 2016-2017
Here is the long-awaited school supply list for Anne Arundel County. We hope to complete at least 30 backpacks to be given through the Meade Village Boys & Girls Club. DOWNLOAD LISTschoolSupplies

Play & Learn Odenton
Play & Learn believes that a comprehensive curriculum for infants through pre-school must have as its foundation an understanding that children learn through play and that there is a clear relationship between play and future academic success.
In 1998 the Conboy Center  was built by the congregation to support the greater Odenton community. Along with a 10,000 sq. ft. outdoor classroom built in 2007, the facilities provide a first-class environment for excellent child care and education. Subsidizing this program has been an ongoing commitment. The church shares the facility on Sundays for Godly Play classes.
Stewardship
The earth is the Lord's, and the fullness thereof; the world, and they that dwell therein.                                                                                                                                                                                   (Psalm 24) 
All that is and all we have was created by and belongs to God. We are blessed in so many ways! It is our privilege to come together in the name of Christ to form a community of love and concern, and to offer ourselves for the glory of God and the well-being of all creation. We are all part of something much bigger than ourselves – – yesterday, today and tomorrow. Come, offer your time, talents and treasures for the mission and ministry of Epiphany Church.
LOCATION 1419 Odenton Road Odenton MD 21113
410-336-8383 epiphanyodenton@gmail.com